Monday, August 1, 2011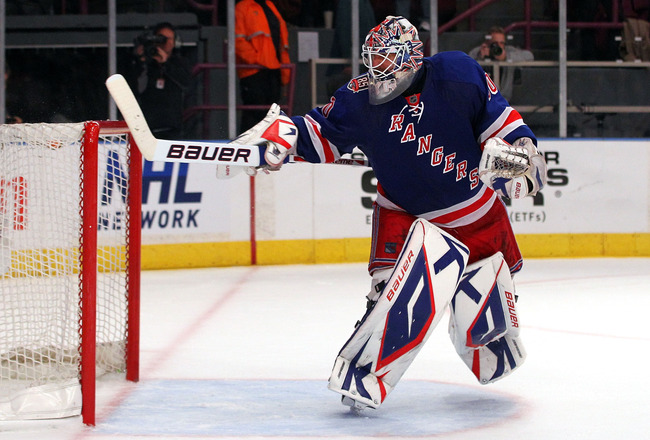 There's an interesting article on the
Bleacher Report
that our guy Hank is the best goalie apres lockout. His stats speak highly:
In 406 career games, Lundqvist is 213-137-49, with a 2.32 goals against average (GAA) and a .918 save percentage. He has also been nominated for the Vezina trophy three times, led the league in shutouts twice and has the most shootout wins in the league.
If you can believe it, he was drafted in the seventh round!
This stat really jumps out:
In his six seasons, the Rangers have only been in the top half of the league in goals per game once (2005-06). Yet, the Rangers have been in the top half of the league in goals against per game in every one of Lundqvist's six seasons and they have been in the top 10 in the league in five seasons.
Lundqvist's record in playoff series is 2-5 and he has not made it past the second round of the playoffs in his career.

Another great Rangers goalie, Eddie Giacomin, once said the goalie is at the mercy of the team in front of him.
That is the truth. I hope with Richards this season, that the NY Rangers make it to the finals of the Playoffs. I want Hank to win the Vezina and then the Stanley Cup.